Best Float Valve Pan Floats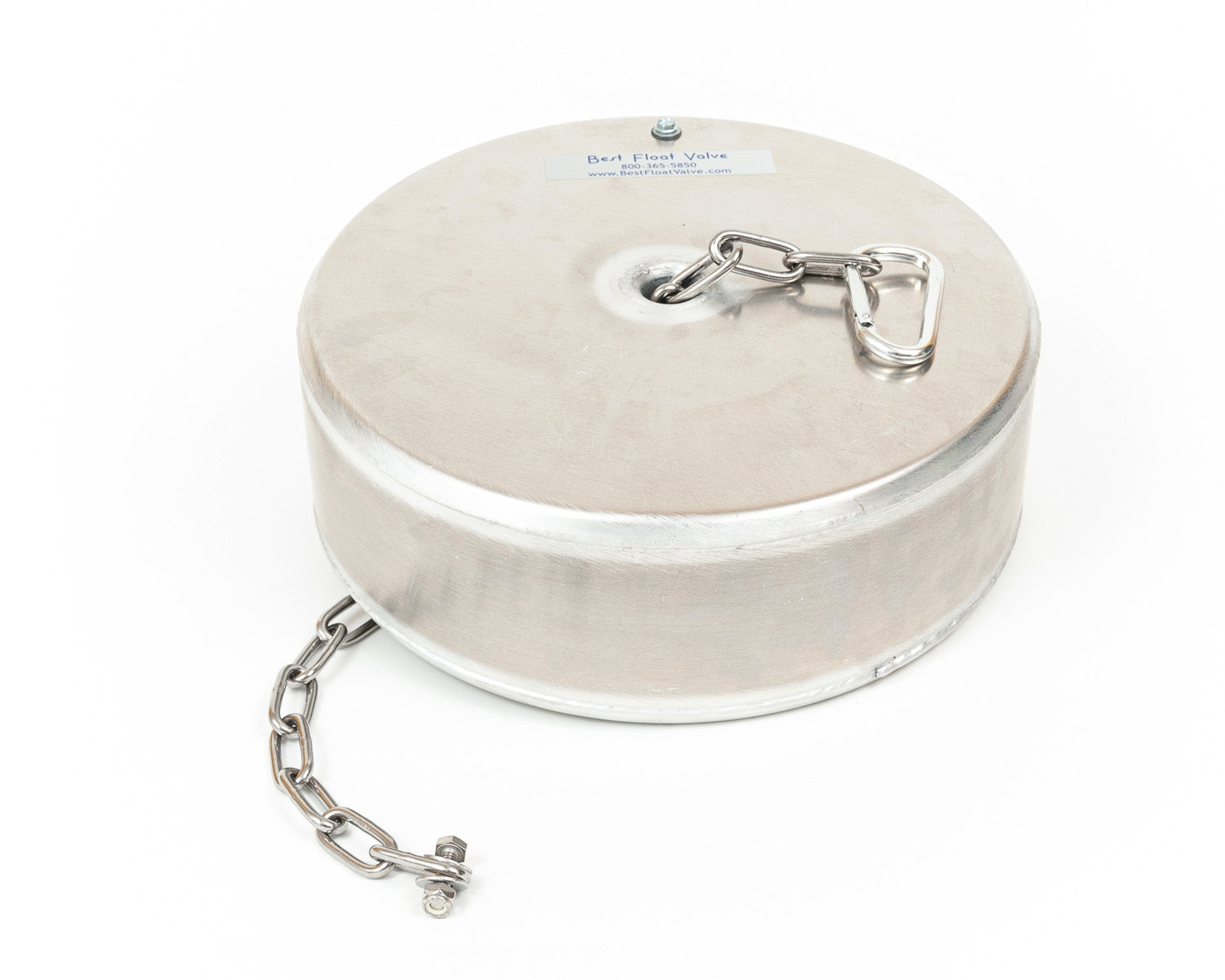 Our Best Float Valve pan floats offer easier water level adjustment from the top of the float so you don't have to stick your hands or arms in the water. Pan floats also have a flatter profile which can reduce "bobbing" in the wind and associated water hammer.
Our 12"x4" pan float is the recommended float if you have copper sulfate in your water. It will not corrode. We have NEVER had a 12x4" pan float corrode no matter the water situation. 
These stock tank floats are made of heavy gauge aluminum with welded seams. Each float is cut, formed, and welded with pride at the plant in Nebraska. Each is pressure tested to assure there will be no leakage. 
Prices include a 7/8" center tube & 24" zinc or stainless steel chain with a carabiner for adjustment. We also have them with a pigtail rod in the 8"x4" and the 12"x4" sizes. 
They can go with our mini valves, our standard valves, or our high volume valves. 
Here is a table to help you choose the float for your valve type and water pressure psi:
| | | |
| --- | --- | --- |
|  Pan float Size | Standard valve PSI max | HiVol valve PSI max |
| 8" x 4" | 60 psi | not recommended |
| 8" x 8" | 105 psi | 40 psi |
| 12" x 4" | 120 psi | 45 psi |
| 12" x 6" | 180 psi | 65 psi |