Best Float Valve Barrel Floats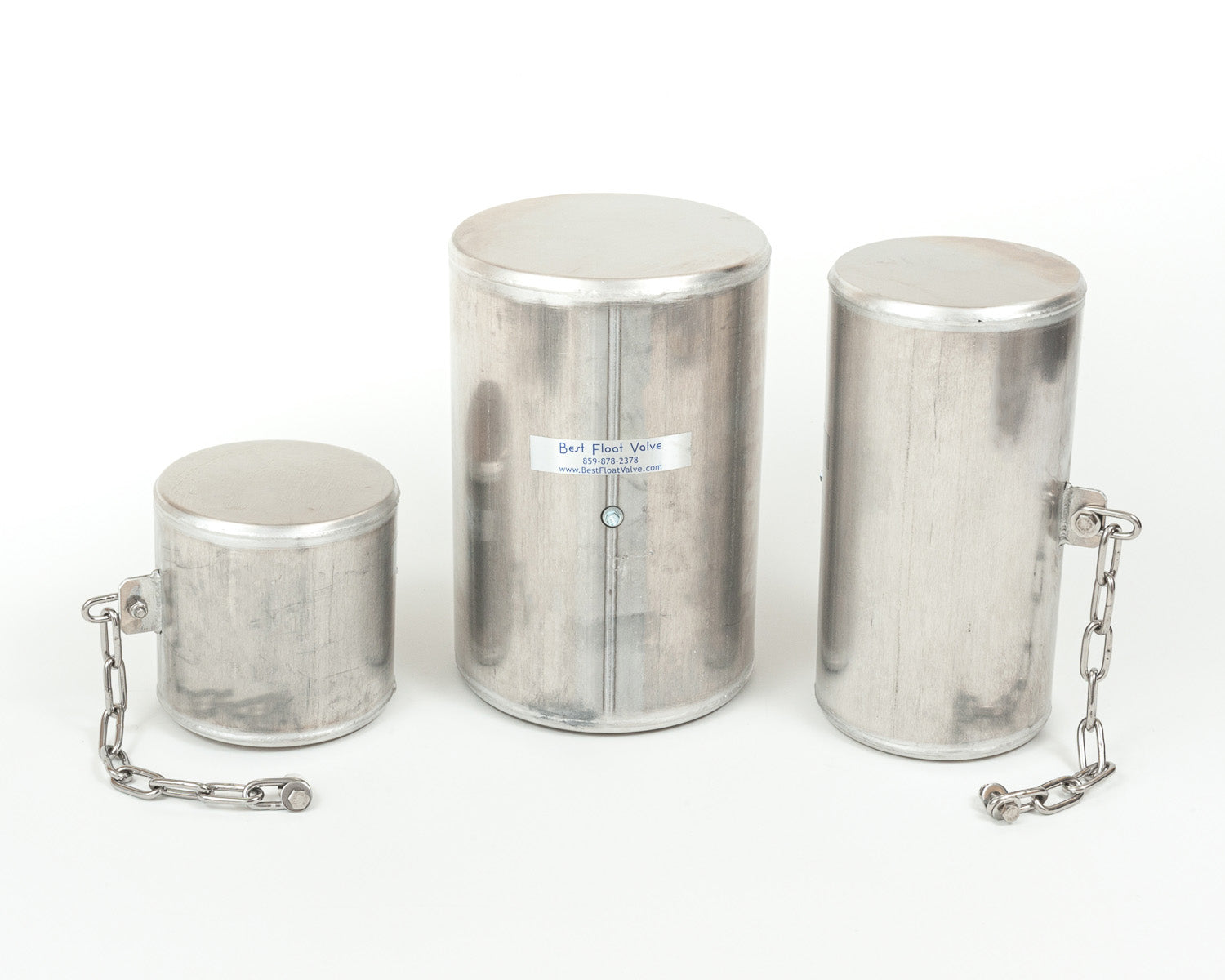 Our Best Float Valve barrel floats are designed for our standard and high volume valves. They are designed for livestock tanks, but they are used in other applications as well. 
These floats are our most basic float, with options to upgrade them if necessary. They attach to the valve at the end of the valve lever, and that's also where the water level adjustment happens. They are made of high-quality, heavy-gauge aluminum, and each float is pressure-tested at our factory in Nebraska before being shipped out.  
For the chain options, we have two. Our most basic is the zinc chain, and the next level is our stainless steel chain. I recommend going with the stainless chain because you will get more longevity, but I have hundreds of customers using the zinc chains who are quite pleased with them. 
We have 3 different float sizes, and psi is a major determining factor for which we recommend. Here's a chart to help you determine what's best for you. 
Barrel float Size

Standard valve PSI max

HiVol valve PSI max

6"x6"

45 psi

not recommended

6"x12"

90 psi

not recommended

8"x12"

160 psi

60 psi
If you really like the barrel float style and are having issues with corrosion, we have two solutions for you. We have a 6"x12" Corrosion-Resistant Barrel float made out of a higher grade aluminum that some customers really love. It has the same pressure rating at 90 psi. 
We also have the option to add foam filling to the barrel float, so that even if the float gets pitted in rough water, it will continue to function. 
We have them with our Standard, Premium, Stainless, High Volume, and Side Mount Kits available. 
If you need help determining which kit will be best for you, please contact us. We'd love to serve you!