Best Float Valve High Volume / High Pressure Kit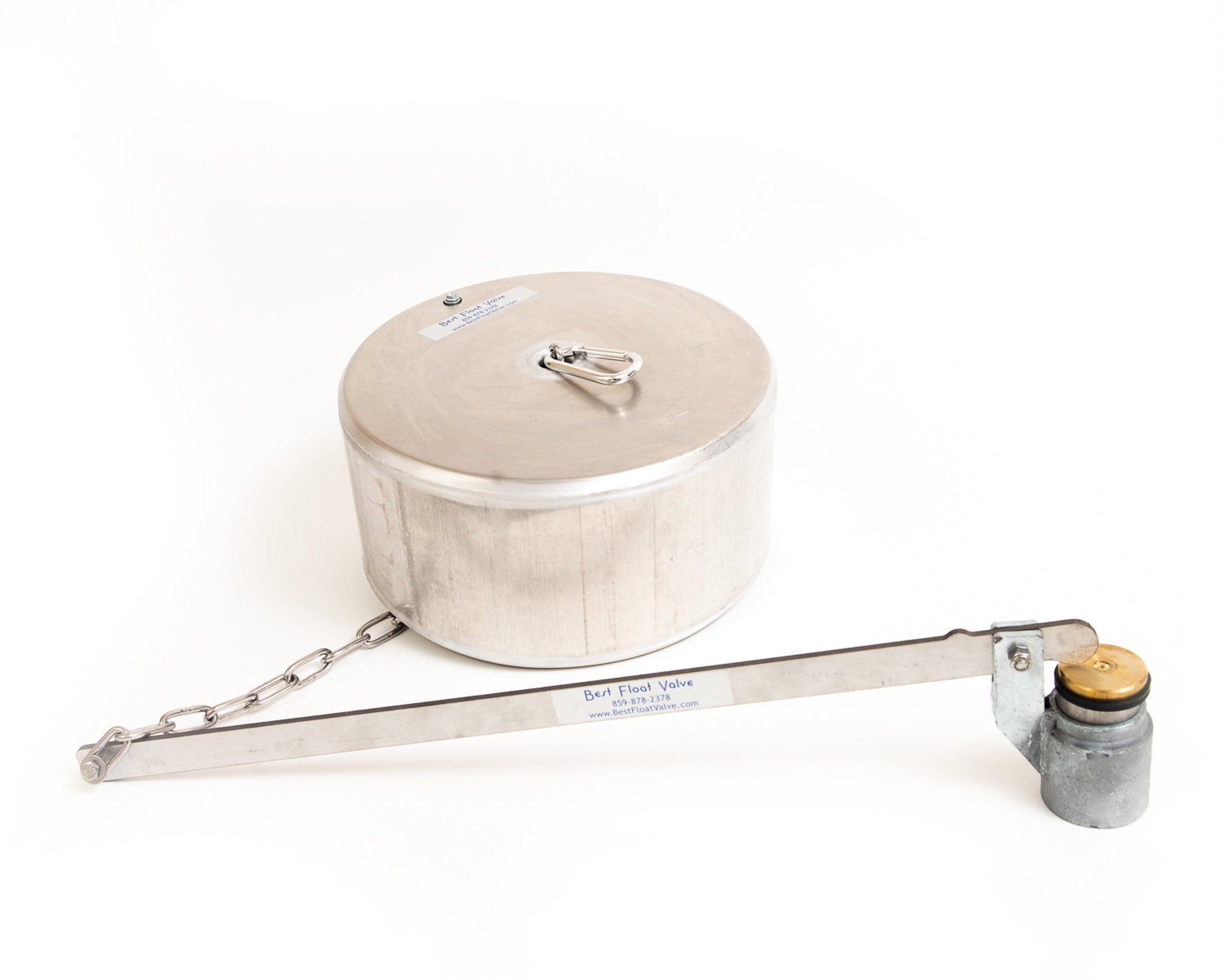 Livestock tank water can be a difficult and varied issue to deal with. We have customers with extremely high pressure, extremely low pressure, pressure somewhere in between, pond water, city water, corrosive water, and water with a fair amount of sediment in it. Our valves are designed to be durable, reliable, and stable no matter the conditions! Our kits handle a huge amount of options, and I'm talking about a new one today!
Our high volume float valve will handle twice the amount of volume as our regular water trough float valve kits. The larger valve size allows low pressure systems to fill up more quickly and work well with gravity flow. When a bunch of cattle are drinking at the same time, the speed of refill can make a big difference for them and for the farmers caring for them. We always want to serve our customers and their livestock as well as we can! 
Our regular Best Float Valve High Volume / Low Pressure Premium Kit includes an 18" premium valve with an 8"x12" barrel float. On an 1.5" pipeline, it will offer a 26 gpm flow rate. On a 2" pipeline, there is a 110 gpm flow rate. It will handle 45-50 psi. 
I've had multiple customers lately who have high volume and higher pressure than the high volume/ low pressure kit can handle, so I made a kit to make things a little easier for others in the same boat. 
The Best Float Valve High Volume / High Pressure kit uses our 24" premium valve and our 12"x6" pan float. This kit can take 70-74 psi and continue to handle the higher volume as well. 
Our valves can be ported for continuous flow or ice prevention. Check out our MicroSweeper or the Bleeder Valve/ Extension Kits. 
We also have a Best Float Valve High Volume Valve Mount Kit. If you need to mount your high volume / high pressure kit from the side of your livestock tank, we will need to reinforce our mount kit to make sure that it will be stable in your system. Email shannon@bestfloatvalve.com so that we can help set you up well.