Best Float Valve Mini Kit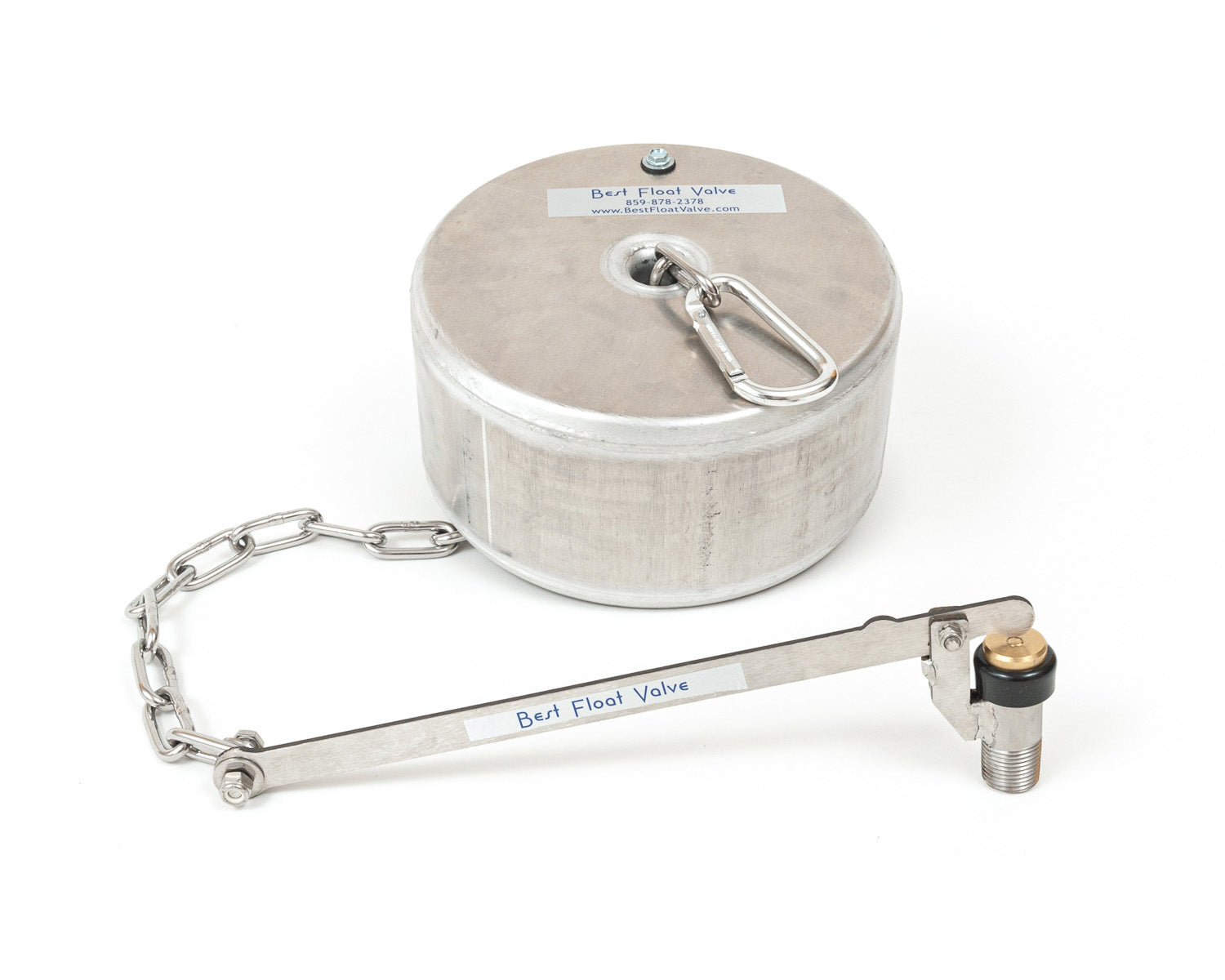 Our stock tank float valves are sturdy, durable, and dependable. They are made with farmers in mind. We want to help ease the load of what they are doing and take the worry about livestock hydration off their minds. Due to the 18" valve arm, our standard and high volume valves can take up a fair amount of space when combined with our floats. Customers have been asking for a smaller valve with the same delivery, and my brilliant manufacturer delivered! 
The Best Float Valve Mini Kit boasts a 12" arm and an 8"x4" pan float. The valve is a stainless steel male or female valve and will handle any type of water! The smaller size helps it fin in considerably smaller places. It might seem like the psi capacity would be diminished, but it's not. My mom always says that dynamite comes in small packages. This tiny but mighty kit will handle up to 100 psi. 
In a 4' diameter stock tank, a hose off a hydrant running at 68 psi took 20 minutes to fill it up with our mini kit. 
We have customers using them in livestock tanks, and I even have a customer using one in a barrel for his fish tank. They love them. 
Our mini kit is set up with two different floats, depending on your preference. Both floats offer topside water level adjustment. Our first option comes with the 8"x4" pan float with a stainless steel chain, and the second option comes with the 8"x4" pan float with a pigtail rod. This gives a bit more precision in the water level when necessary. 
If smaller is what you are going for, we have you covered! If you are in need of livestock tank float valves that can you depend on for years and years, Best Float Valve is a fantastic place to start. The main thing I hear from new customer is that they wish they would have found us sooner. 
Why not check us out today?