Life at the McConnell Foundation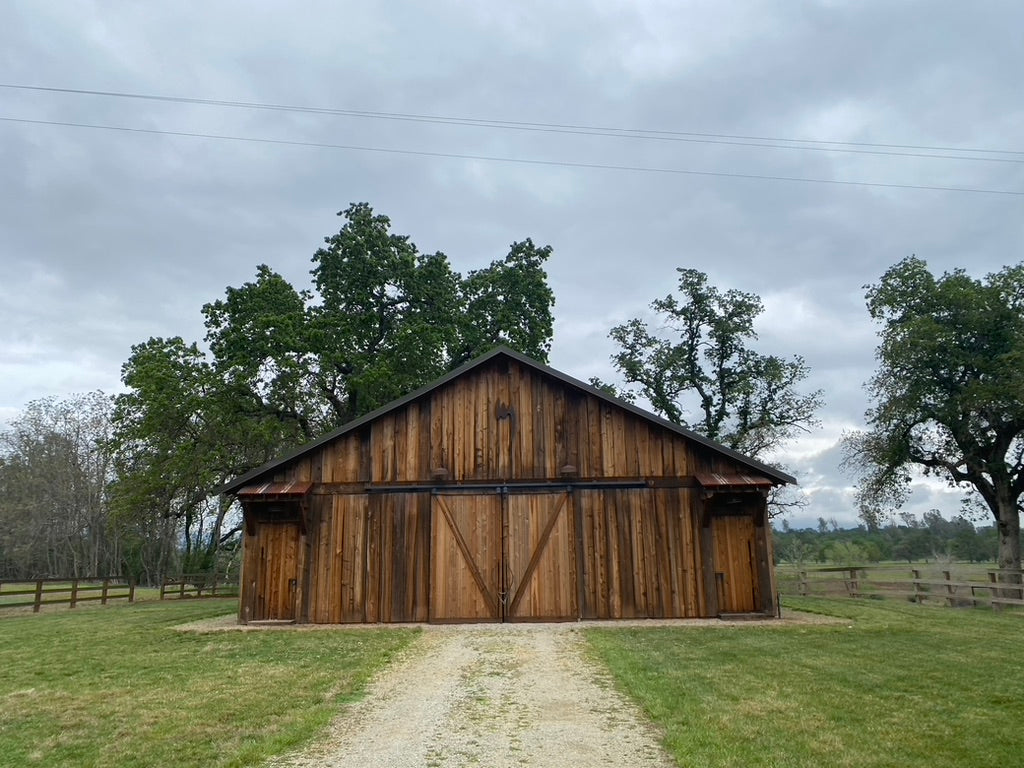 I had the privilege of spending some time at a beautiful piece of land that is one of the many that the McConnell Foundation owns in my area of Northern California. Their mission is to help build better communities through philanthropy. They have created places with walking trails that are open to the public and one of my very favorite spots to enjoy the outdoors in Redding. I had been going there for years when they reached out to use our products with their cattle. 
I deeply appreciate and resonate with their practices of sustainability and excellence. In every direction across acres and acres on both pieces of property I've had the privilege of exploring, there is beauty. They work so hard to plant native grasses and to make things fire-safe and good for the environment as well.
Check out this restored barn! I love it! Even the detailing on the door handles with old horseshoes blew me away.
They even redid all the carriages that were in the original barn. They aren't wasting a thing!
I have met three people from their team and have been utterly impressed with them at every turn. Their hearts to serve and to better our community makes it an honor and a privilege to work with them. Matt Tracy showed me around this day, and the passion in his voice about his projects, our community, and their business was catching!
They are using our Best Float Valve High Volume Valve Premium Kits on their farms due to lower pressure. Here are some of their setups. 
If you want to find out more about the McConnell Foundation, check out their website.