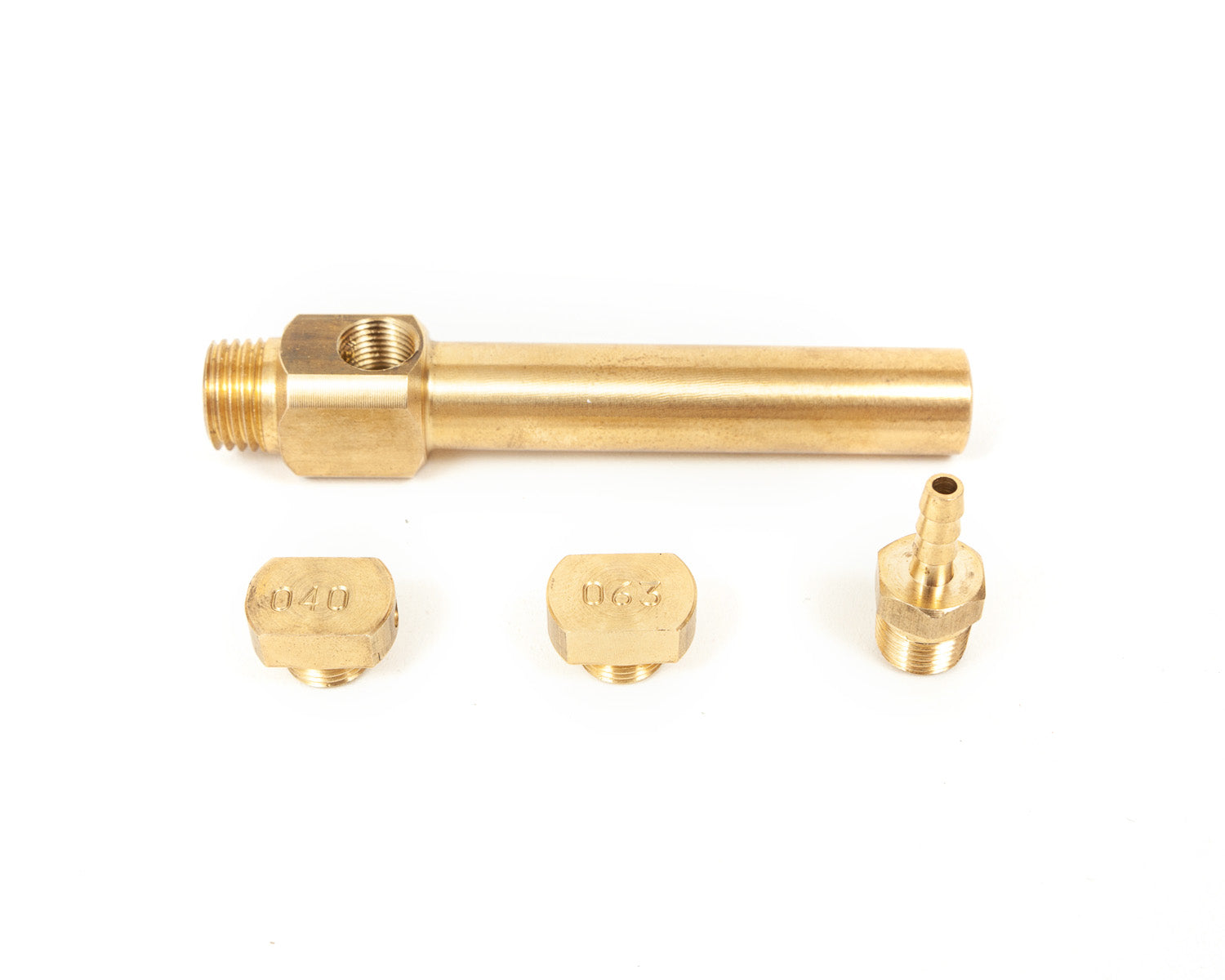 We want to help you freeze-proof your water troughs. The Micro Sweeper can be plumbed in any type of livestock water tank and will attach to any of our ported valves. It has 1/4" MPT or 1/8" FPT on the end. 
We have customers who use other valves with the Micro Sweeper as well.  
If you are looking for a complete assembly, check out our float valve kits here. Just order the valve ported and then add the Micro Sweeper upon checkout. 
We had customers who wanted to conserve a bit more water than the large nozzle offers, so we added some options. The nozzles all attach in the same place. If you just need replacement nozzles, click here. 
Small .040- 10GPH
Medium .063- 30GPH
Large .080- 60GPH (original)
We recommend starting with the smaller nozzle because it conserves more water and moving up if necessary.