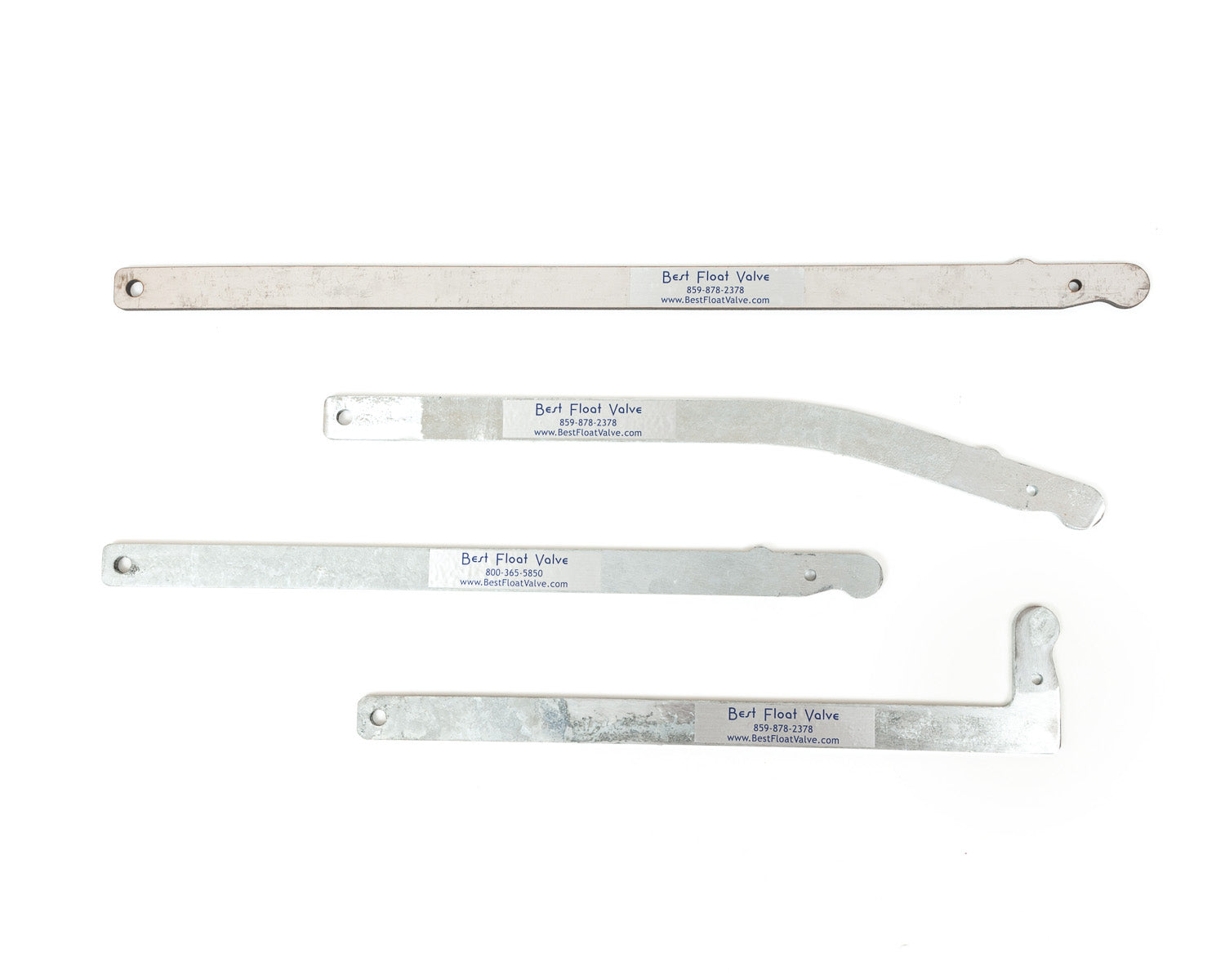 Best Float Valve offers simple, durable, reliable products for your livestock water trough needs. What we know is that one size does not fit all. We offer 9 different Best Float Valve kits with multiple options in each kit. One of those options is the lever or valve arm. 
Our standard lever is straight, 18" long and is made of hot-dip galvanized steel. It also comes in 24". All of the levers come in either Regular or Stainless Steel. We recommend the stainless steel option if you have hard water or sulfur water. Any of the standard valve arms can be turned over to allow water to come in from the top of the tank. 
The 18" lever (valve arm) is available with the following angles and in regular and stainless steel:
Straight: Our standard lever will operate exceptionally well in any type of tank and plumbed from the side or the bottom of water trough. 
4" Bend: Our bent lever has 4" of bend and works great in tire stock tanks or any time the inlet pipe rises higher than normal in the tank. 
90° Bend: This lever allows the valve to be mounted on a pipe coming into the side of the tank. 
The 24" lever (for higher pressure) is available in the Regular & Stainless Steel. Some call this a long valve arm. 
Valve arms can be selected when you choose your float valve kit, or you can order replacement arms here.  
We are here to serve you, so if you have any questions, please let us know!